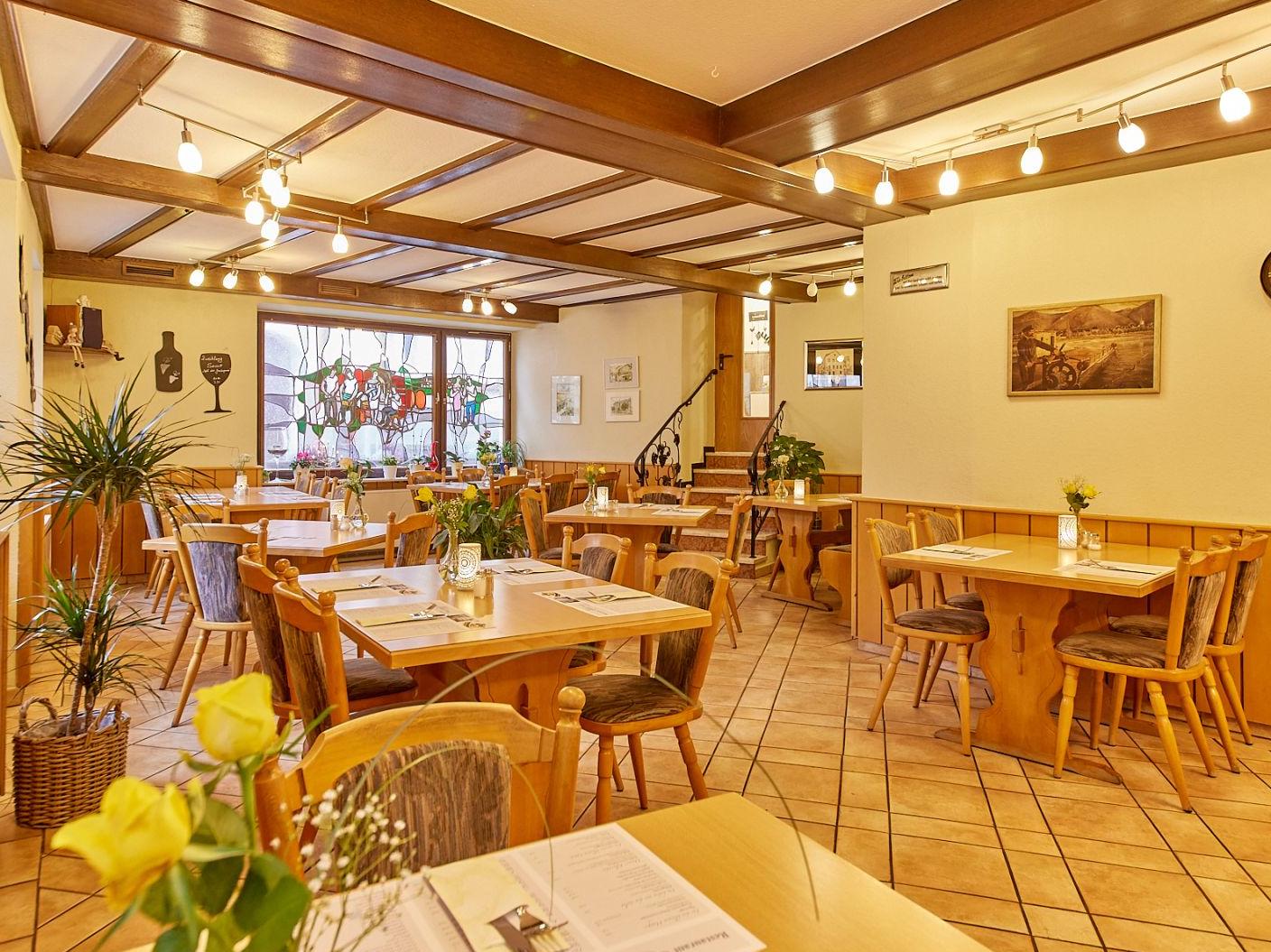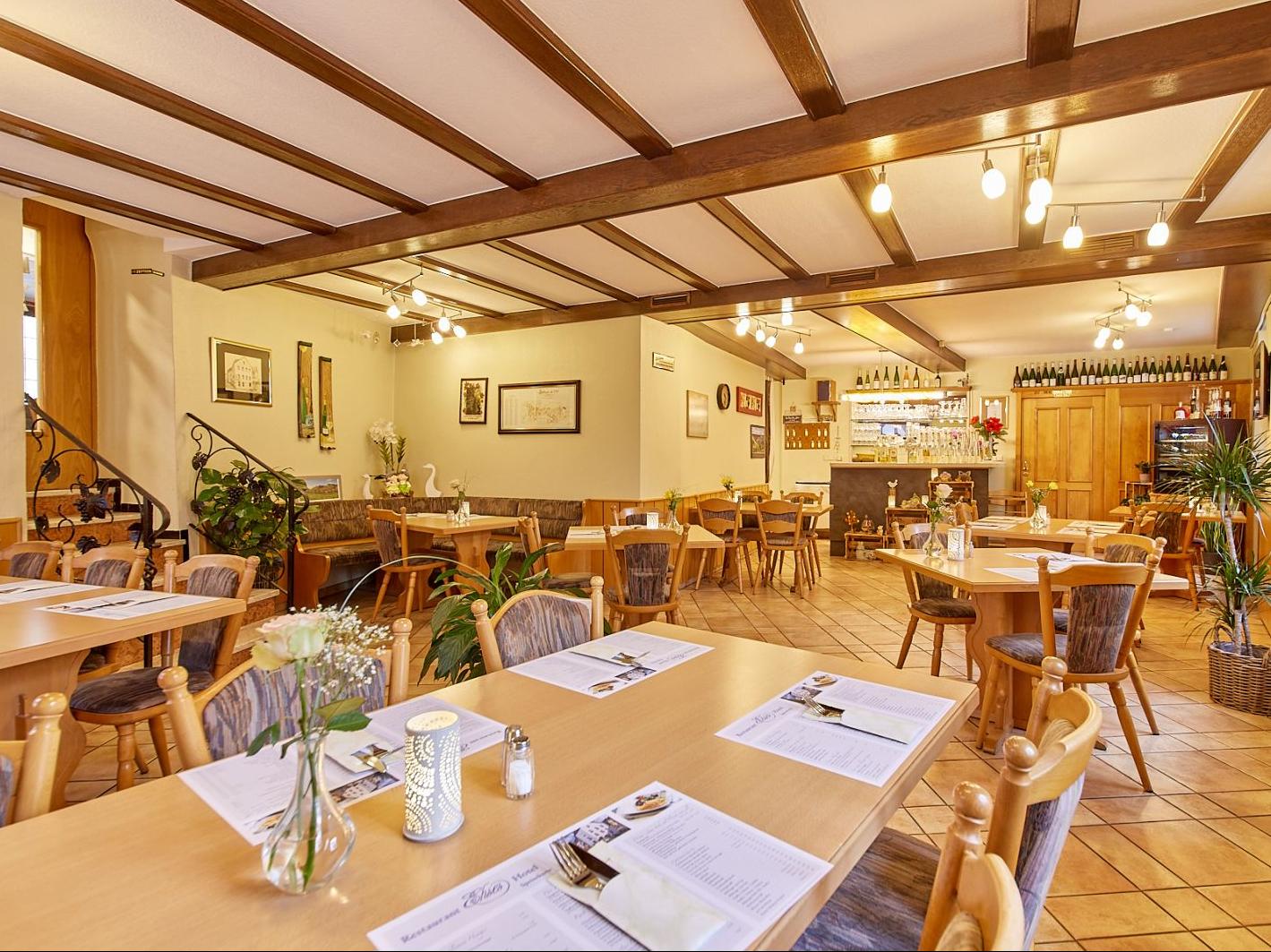 Our restaurant Ehses

Welcome to the Ehses Restaurant!
After a day full of activities such as cycling, hiking or even wine tasting, there is hardly anything better than a hearty meal. In our restaurant, the landlord himself stands at the cooker and conjures up a smile on your face in addition to tasty dishes on your plate.
From dishes like "Chef Steff's delicious Schnitzel" to cheese Spätzle and fried pike-perch fillet, there is a dish for everyones taste. All of it regional and seasonal.
We are happy to prepare smaller portions for children and seniors.
Delivery service:
You can also enjoy all our dishes at home - simply select your dish, call us and a short time later we will deliver the food to your door.
Thursday to Sunday from 5:00 p.m. to 8:30 p.m.; minimum order value 20.00 euros.
Pick up also possible
Delivery charges:

Zeltingen-Rachtig: free of charge
Wehlen, Graach: 2 euros
Erden, Ürzig: 3 euros
Bernkastel-Kues, Lösnich, Kinheim: 4 euros.